Most goods we buy are mass produced and sold in many markets all over the world. Whilst they are easy and convenient to buy, we tend to forget about our local designers and creators that do just as well of a job, if not better. Many of them keep their Maltese roots in mind and incorporate them in their products. Show your country some love with these 7 local brands that are making Malta proud!
Clothes and accessories:
1. Charles and Ron
Charles and Ron is a contemporary lifestyle brand that makes and sells high-end clothing and accessories. Their ready-to-wear collections are sold online and at their three outlets on the island in Sliema, Valletta and Attard. Some of their pieces, most notably their scarves, are inspired by Maltese architecture, emblems and symbols. Many of their designs feature the Maltese cross as it is also incorporated in their logo. There are collections for both men and women, and products include dresses, blouses, trousers, t shirts, scarves, and leather bags among others. This local company has made a name for itself and for Malta internationally, with their collections being shown at New York and Los Angeles Fashion week, as well as several famous celebrities wearing the brand at red carpets and other events.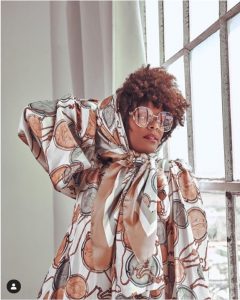 2. Parascandalo
Marco Parascandalo is the founder and creative director of Parascandalo. This brand takes a unique approach on street wear whilst incorporating aspects of Maltese culture, politics and environmental issues in its designs. Parascandalo sky-rocketed to fame during its debut at the 2014 Malta Fashion Week and has been continuously growing ever since. They sell clothing and accessories for men, women and children, with products ranging from shirts, skirts, hoodies, dresses, sportswear, as well as jewellery, belts, bags and caps. Several products have Maltese sayings and colloquial expressions on them, making them more original and close to home. Anything can be purchased from their online store or their outlet in Zabbar.
3. Isle and Aqua
Isle and Aqua is a luxury swimwear brand curated and designed by Giulia Pandolfino. It was launched recently in 2017 and their collections are often on display during Malta Fashion Week. The bikinis and one-pieces by Isle and Aqua are designed keeping modern glamour in mind, with the intention of making the women wearing them feel fashionable, stylish and confident. This is done through accentuating cuts and unique detailing. You can shop for their products through their online store or by visiting their studio in Sliema.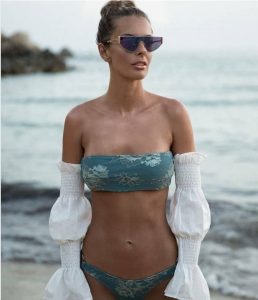 Jewellery:
4. Mvintage
Mvintage is a Maltese designer jewellery brand founded by Krystle Penza. Over the years it has truly become a household name. With 4 outlets in Sliema, Paola, Iklin and Valletta and an online shop at present, Mvintage makes and sells jewellery infused with symbolism. They sell meaningful and personal pieces, many of which incorporate birthstones and local Maltese inspiration. Some of their products are engravable so you can leave a personal touch in your own handwriting. Whether it's for yourself or as a  gift to someone, their necklaces, rings, bracelets, earrings and others, will mean so much more than a simple accessory.  
5. Yana's Jewellery
Yana Azzopardi is the brains and artistic vision behind Yana's Jewellery. What started off as a hobby became her passion and life's work when she launched the brand in 2010 with two outlets in Msida and Sliema together with an online store. Her unique hand-made pieces are created from beads, stones and threads gathered from several different boutiques around the world. The ready-to-buy jewellery is already original in itself, but you can opt to customise and create your own, both for casual wear or a specific special occasion.
Beauty:
6. Heri Cosmetics
Henry Galea is a young makeup artist who created the world's first and currently only Maltese cosmetics brand. All the products by Heri Cosmetics are vegan and cruelty free, and boast the same manufacturers as Chanel and Dior but at more affordable prices. Their products are intended to inspire everyone's inner artist and encourage them to have fun and experiment with makeup. The Heri Cosmetics product line includes eyeshadow palettes, liquid lipsticks, lip glosses, blushes and highlighters which you can purchase from the official online store or from any LUCY Makeup Store outlet.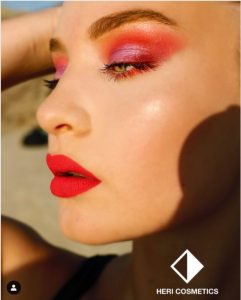 7. Soap Café
Soap Café makes and sells artisan beauty products made from the most natural ingredients. They have over 50 handmade soaps for all skin types along with lotions, balms and scrubs as well as hair-care products, men-care products and baby-care products. Most products are vegan with the exception of some being made with honey, bee's wax and goat's milk. You can also purchase raw materials and DIY kits from Soap Café to make your own products. There are bath bomb and soap-making workshops too at their boutique in Sliema which are bound to offer a fun and unique experience.